Detect and approach
Within a suspect area, preliminary detection operations should be conducted, in order to ensure a safe working environment.
Depending on the results of the preliminary investigation and the future activities in terms of civil engineering, a plan of action is constructed that is both economical and pragmatic, without compromising safety.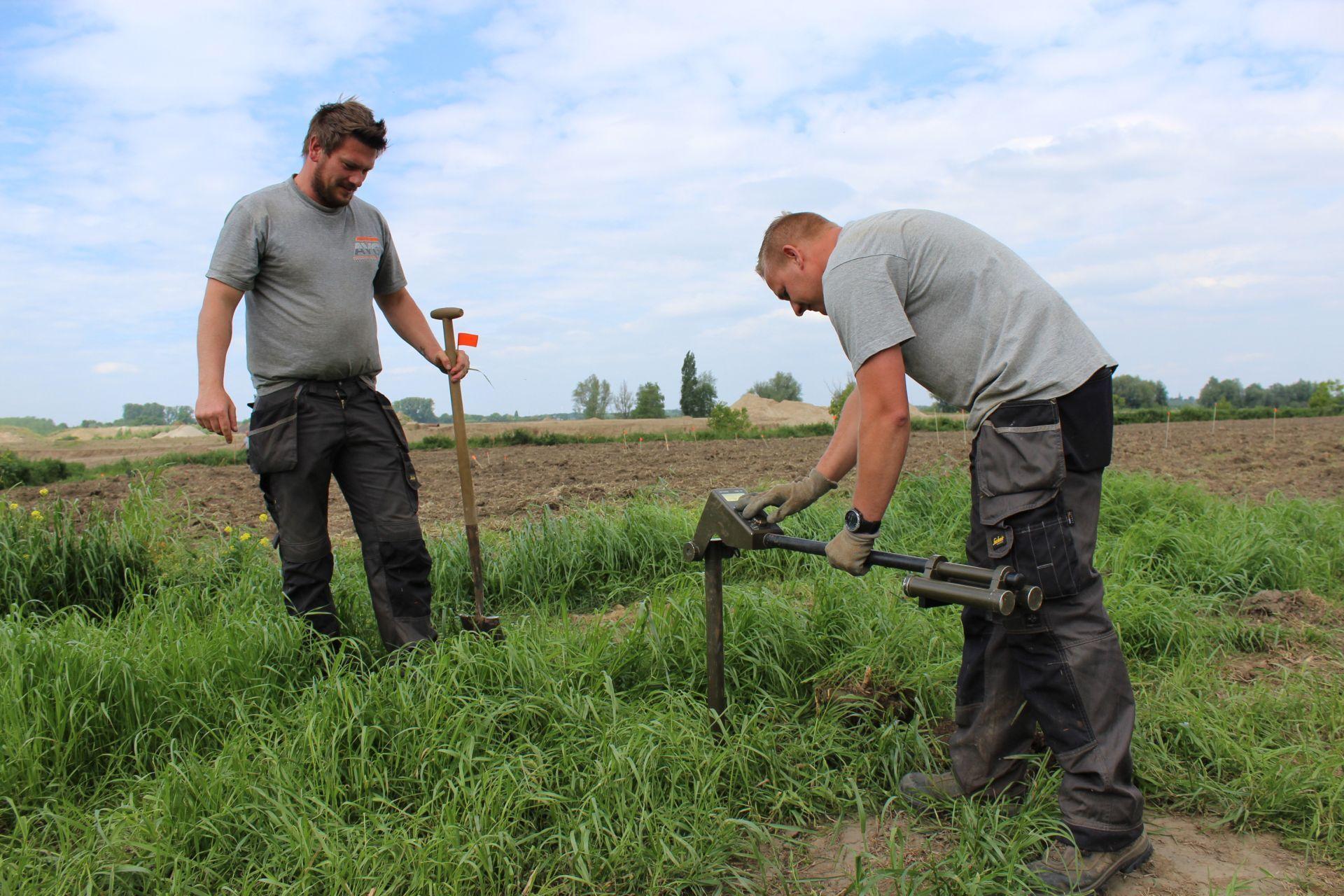 Detection and approach operations
AVG Explosives Detection Netherlands focuses on detection operations in various disciplines:
Formulating a project plan in line with WSCS-OCE regulations
Detection activities:

Surface detection
Detection of submerged explosives
Depth detection
Formulating detection report
Approach operations:

Approaching suspect objects
Approaching submerged suspect objects
Drawing up a commissioning report

Our activities include:
Detection
Advanced detection equipment like magnetometers and metal detectors are deployed in the detection of explosives. A detection cart equipped with several magnetometer probes is used for a computer-supported non-real-time explosives detection. During the detection procedure recorded data is saved in a special data logger. Real time detection is also possible. In this type of detection, the detected suspect objects are approached directly.
---
Data interpretation
Various evaluation programmes are available for data interpretation. These programmes can calculate the data partially or entirely. Disruptions that have a value similar to that of disruptions caused by munition objects, are flagged as suspect. The location is recorded in x, y and z. As a result of the interpretation, a list of objects containing the suspect disruptions are integrated into a map where all disruptions appear digitally as red and blue areas.
---
Approaching
The suspect objects are located using DGPS. Dependent on the size and depth, the suspect objects are approached on foot or by armoured crane. After approach, the object is identified by the senior conventional explosives detection expert responsible. In the event that the object transpires to be an explosive, it is secured and transferred to the governmental Explosives Removal Agency (EODD).
---
Detecting and approaching explosives by AVG Explosives Detection Netherlands